By Julie Pelegrin
One week from today, legislators, legislative staff, lobbyists, and capitol reporters can all hit the snooze button and roll over for another hour of sleep. But between now and then, there are several amendments to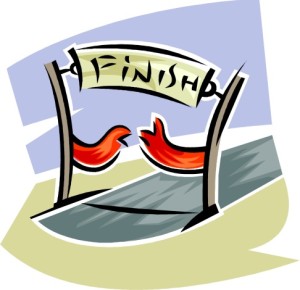 read, bills to consider, and differences to resolve. To help ensure that both houses can complete their work by midnight on May 6, the legislative rules automatically speed up or suspend certain procedural requirements in the last few days of the session.
Last 5 Days of Session:
Joint Rule 7: One day after a bill is assigned to a conference committee, a majority of either house may demand a conference committee report, and the committee must deliver the report before the close of the legislative day during which the demand is made. If a bill has been assigned to a conference committee at any time during the session and the committee hasn't turned in a report, the committee must report the bill out within these last five days of session.
Last 3 Days of Session:
Last 2 Days of Session:
House Rule 35 (b) and (e): A motion to reconsider usually requires a 2/3 vote to pass. In the last two days of session, however, a motion to reconsider – in a House committee or in the full House – requires only a majority vote.
Before the 117th legislative day, the Speaker of the House or the President of the Senate may announce that the House or the Senate, respectively, is in the last three days of the legislative session. This does not mean that either the House or the Senate will adjourn sine die before the 120th legislative day, but it does trigger the rule changes that apply in the last three and last two days of session.
Digest of Bills
With these expedited procedures, bills will probably be moving quickly. If you find yourself wondering which bills passed and what they do, you'll want to check the digest of bills. The Office of Legislative Legal Services (OLLS) annually publishes the digest, which contains a summary of each bill enacted during the legislative session, organized by subject matter. The OLLS will publish a preliminary digest by May 6 that will include all of the bills that have passed and been signed by the Governor or allowed to become law by that date. The OLLS will publish the final digest once the 30-day period for Governor action is passed. Copies of the final digest will be available in Room 091 in the Capitol basement and posted on the OLLS website.